Natalie Ho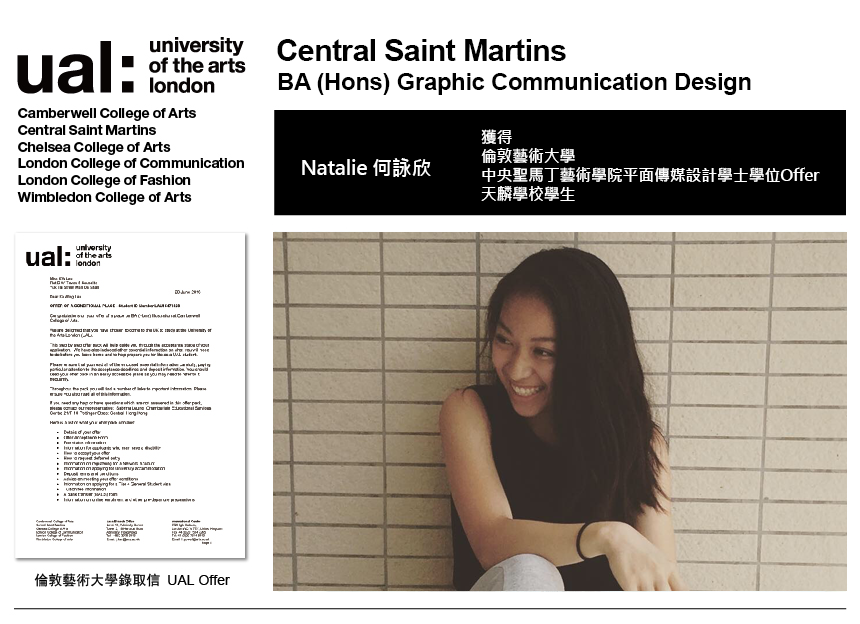 My name's Natalie! I was a student at CDNIS and have been doing art for many years now. I've always liked doing visual art in general, though I mainly enjoyed traditional and digital illustration.
I got an offer from Central Saint Martin to study BA Graphic Communication Design, and I feel so excited and relieved, I've been working hard to get to this point, and I did it, yay!
When I visited London for the first time, I instantly loved the atmosphere there, and the many art museums there are. I imagine myself getting a lot of inspiration and having a great time there, but not only that, I visited the colleges under UAL, and I liked the vibe and the courses they all provided.
My FMP is about butterflies and how they hold a lot of symbolism and meaning relating to life. I got inspiration from one of my projects as I researched into animals that have a significant contribution to the world, and I found it intriguing how butterflies hold so much value.
I originally wanted to study in the US or Canada, though when I visited the art schools there, I realized that it wasn't for me. So when I heard about UAL, I went to London to check it out, and I instantly knew I wanted to study there. I discovered the Chamberlain Institue and found out that I could study the Foundation Course there. And from then onwards, I studied at the Chamberlain Institute.
The course allowed me to do projects that helped me build up my portfolio. I've improved my time management skills considering that a lot of research and development is needed to complete a single project.
The teachers at Chamberlain have all given me different feedback relating to how I can further improve my project, such as areas I could work on and what I've done well on.
I've had a lot of difficulties with trying to find ways to make my projects more unique and exciting since I've only done illustrations and designs. Throughout my time at Chamberlain, I've learnt to try to go out of my comfort zone. I've been trying out different mediums that I've never experimented with/am not sufficiently skilled in, such as creating motion graphics and applying graphic to product design.
In the future, I want to be able to work with companies that allow me to make an impact through my art, whether it is to help raise awareness about environmental/social issues or to support a good company in general.